Description

Comments

Backers
Remember when songwriters made albums? You know, a collection of songs presented in a cohesive package that took the listener on a journey? I remember that. I surely do. Nowadays they just put out a song at a time, following a formula with the same drum beat & chord structure as on all the other cookie-cutter songs and then make a video with 20 dancers. That's not me. I'm more old school, where the albums were a complete project, an artistic statement with great melodies, lyrics and musicianship, where the song flow feels natural going from tune to tune… and that's what I've put together with my new album, "Gypsy Soul".

This album has been a long time in the making because I didn't want to just throw something together and record a bunch of songs… I wanted to make an album that people will want to listen to, start to finish. I want it to be a musical journey, and I believe that I have made such an album.



Now the truth is, the album is already recorded. I scheduled studio time in April and thought I had the funding lined up, but things happened, circumstances changed and the kitty was knocked back to zero. But the studio had been booked, as had the musicians and everything was already set in motion. So I was forced to do this on credit, and if I ever hope to be able to repay it, I'm going to need some help. That's when I started thinking of turning to a crowdfunding idea.
I didn't really want to go with Kickstarter or Go Fund Me, as I've heard of the difficulties others have had with those services. They take out fees and if you don't quite reach the goal, you get nothing. I can't afford that, so I took the extra time to create this new webpage and build in my own crowdfunding campaign. (Big thanks to my buddy, Rick Schettino, for helping me build the site.)  It took a little longer, but every penny you donate goes toward paying off the project. If people donate more than the debt and there's any left over, we'll just print more copies.

So take a moment and check out this lighthearted video that details how I came to this point in the journey of making this album, and I hope you'll join me in making this project a reality. So please have a look at some of the rewards/enticements/goodies that I have listed and do what you can to get us there. I'm pretty sure you'll really like what we've done.



Thank you for taking the time to donate towards the Gypsy Soul project.
ABOUT THE VIDEO:
Special thanks go out to my cast & crew for helping me make this amusing little video. Hope it wasn't too long at 6:30 minutes, but I think it was worth it.  That's just how long it took to tell this little story and I hope you enjoyed it and got a chuckle or two.
Thanks first to Laurie Hayes for her cameo appearance as Banker #1 and for being my production assistant on the Tampa portion of the shoot.  I started dreaming this thing up back in March (2017), and I was fortunate to have some very capable help in the talent I found to help me tell this story. Thanks also to my other two actresses – the hilarious Sherry Moore (banker #2) and the mature-well-beyond-her-years Susan Hudson (the record company executive). All 3 of them captured their characters so well.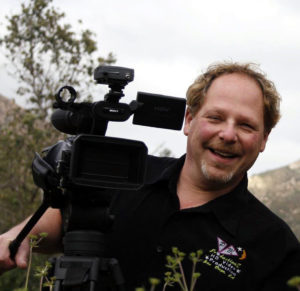 So I had the video of those 3 and myself in the record company office, but I still needed to film my commentary and get the thing edited together. Fortunately, when I went to San Diego in April to work on recording the album, I found some time to hang with my buddy Video Mike Farkas of PM ProductionZ and while catching up over a couple of beers, I told him about the video and asked for some technical editing advice. He shrugged and said, "Let's just do this" and invited me to come back that weekend to shoot my commentary and edit the whole thing together. No way that it looks anywhere near this good without his help. He's been my guy in most every video project I've worked on and I love his talent, professionalism and cheerful attitude. I recommend him highly.  http://www.pmproductionz.com/

So, I hope you enjoyed the video and are considering helping to fund this project.
RECORDING THE ALBUM
When it was time to go back into the studio, there really was no other option in my mind. As I said in the video, I wanted to record at Berkley Sound with my buddy and award winning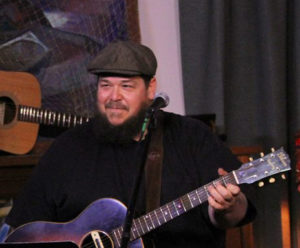 producer, Jeff Berkley. Jeff has such a good ear, terrific mics and amps and is a pleasure to work with. We co-produced this project (like we did with my first album, On An Island) and his ideas and experience were invaluable in making this album so good. Jeff is also an accomplished singer/songwriter, multi-intrumentalist, recording artist and performer, with an impressive list of credits and awards to his name. You can check out his work as 1/2 of the highly acclaimed duo, Berkley Hart, and he also has a new solo album of his own called "Whorehouse, Hot Sauce and Souvenirs".
In addition to Jeff's help, we lined up an impressive list of musicians to help us realize our sonic vision. It was truly a pleasure to be in the studio with these talented men and women and I thank them profusely for their contributions to "Gypsy Soul". Ya know, when you write a song, you definitely settle into a feel that you recreate regularly whenever you perform it solo. Starting adding drums, bass, guitars, sax, fiddle, etc… and the songs take on a whole new personality.
I'll add more info about the musicians soon. For now, though, here's a complete with a list of who played on the  album…
Charlie Imes – Vocals & Acoustic Guitars
Jeff Berkley – Electric Guitars, Bass & Backing Vocals
David Beldock – Acoustic & Electric Lead Guitars
Bob Ryan – Electric Lead Guitar
Jim Reeves – Bass
Duncan Moore – Drums
Chris Klich – Sax, Flute, Clarinet
Dennis Caplinger – Violin, Banjo, Mandolin
Sharon Whyte – Piano, Organ
Cathryn Beeks – Backing Vocals
Calman Hart – Harmonica
My deepest gratitude to the wonderful musicians. It's an honor and a pleasure to have your help in expressing my "Gypsy Soul".
Company For Dinner, Ma

$500.00